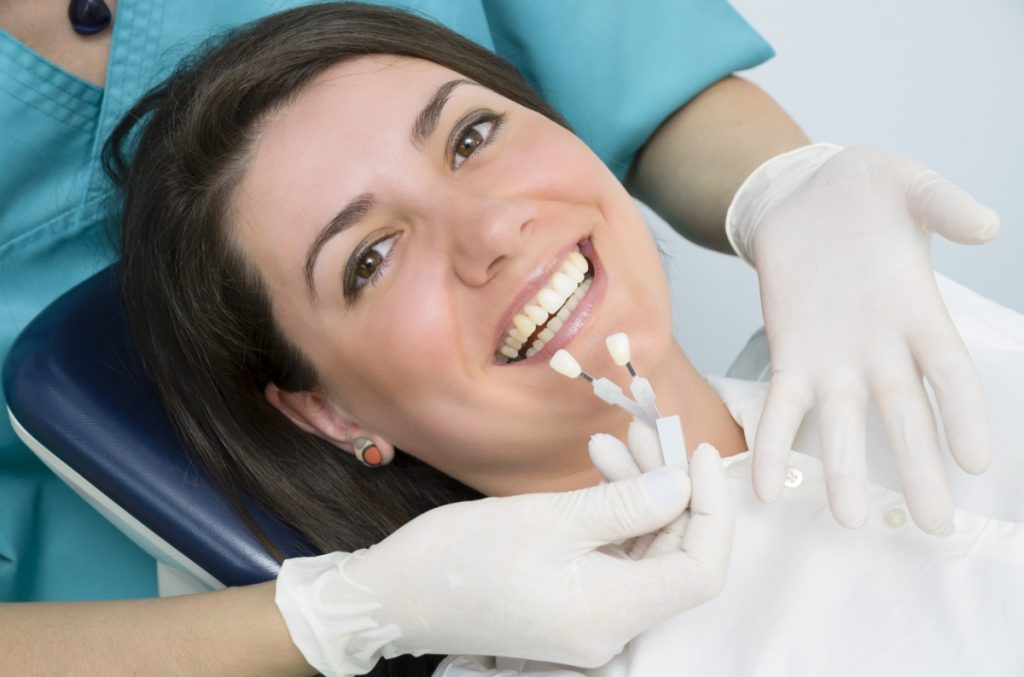 Dental crowns are one of the most versatile dental appliances. They are used for a variety of purposes, such as restoring teeth that have been severely damaged, misshapen, or extracted, filling in gaps between teeth, and improving the aesthetics of the teeth.
Since crowns are made from dental-grade ceramic material, they can be customized to an extent to mimic the appearance of the natural enamel. This allows them to stay under disguise and keeps you from having to worry about anyone discovering them in the future.
What are Dental Crowns made from?
Crowns are made from ceramic material, which is highly durable, aesthetically pleasing, and long-lasting. Though they seem solid when placed on a tooth, they are hollow on the inside and can be easily trimmed to fit a customized fit over a tooth.
When do you require Dental Crowns?
Dental crowns can be used to restore the following teeth:
Teeth that have cracks that are too large to fill with fillings.
Teeth that have sustained severe damage due to external trauma or due to an oral infection.
Severely worn-out teeth that can't be restored using dental fillings.
Torn out or missing teeth that need to be replaced with prosthetic ones
Crowns are also used for cosmetic purposes when patients want to get their misshapen teeth restored back to their ideal contour. They also cover up gaps between teeth and improve their appearance.
What is the procedure for placing Dental Crowns?
The dental procedure for placing crowns is quite straightforward and does not involve much pain or discomfort. The dentist in Mesa, AZ starts by thoroughly examining the tooth and determining your candidacy for crowns. Scans and X-rays will be taken to provide us with a better view of the tooth structure and its surrounding area. We will use this data to prepare a CAD/CAM model of your mouth. It will serve as a reference for fabricating the crown. Meanwhile, you will be given a temporary crown until we get it ready in a few days' time.
During your next appointment, we remove the temporary crown and prepare your tooth by removing a thin layer of enamel from its surface. This allows us to place the crown over it without interfering with its size or shape. The contour of the tooth is scanned using digital technology and sent to a dental laboratory for fabricating the crown. It usually takes a couple of days to get fabricated and fit on your tooth. Once it is ready, we will clean it thoroughly, make any necessary changes in its contour if required, and bond it using dental adhesives onto your tooth using a precision dental curing light. It is then checked for fit and comfort before being permanently fixed by applying additional adhesive if required. At last, we will polish it to give it a smooth finish and make it indistinguishable from the adjoining teeth.
Please schedule an appointment online or call us at (480) 838-8558 to have a consultation with Dr. Christopher Payne, and we will be happy to help.