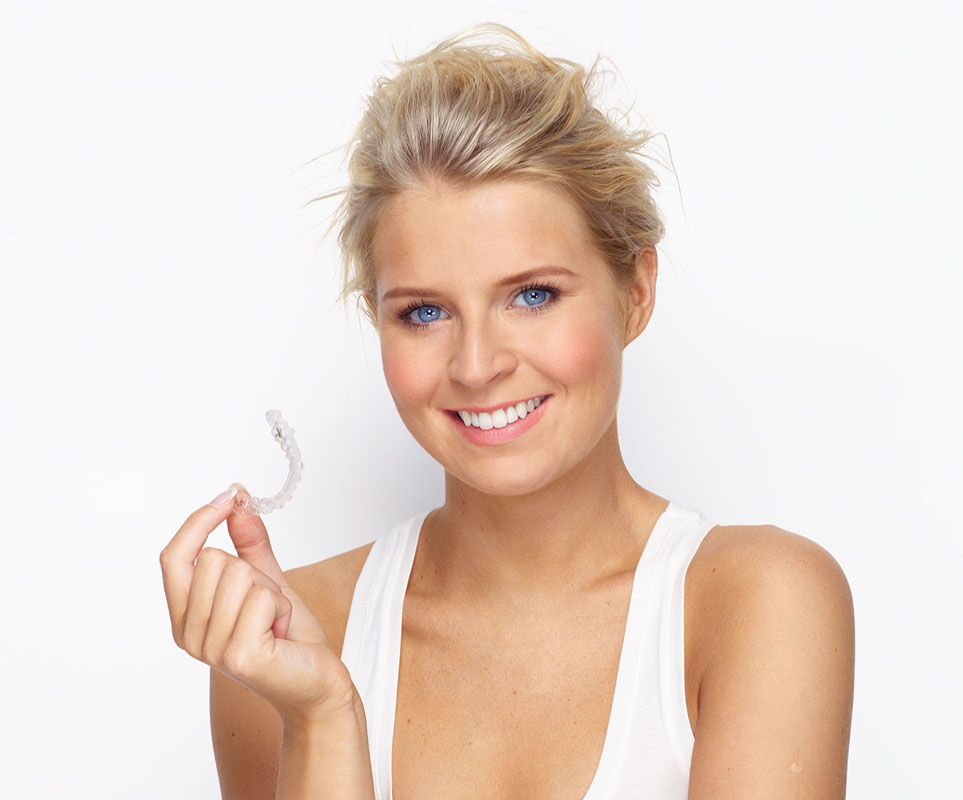 What is Invisalign?
Invisalign is a revolutionary orthodontic treatment that uses a series of transparent, plastic aligners to gradually straighten teeth. The aligners are virtually invisible and are made of a smooth, comfortable plastic that is practically invisible when worn. Invisalign patients wear these aligners for about two weeks at a time. Then, they switch to a new set and continue treatment.
Unlike traditional braces, the aligners are invisible and removable, so you can eat and drink what you want while in treatment. Plus, brushing and flossing are no problem. The aligners are comfortable and have no metal to cause mouth abrasions during treatment.
What are the benefits of Invisalign?
There are many benefits to straightening your teeth with Invisalign:
Invisible: Invisalign aligners are nearly invisible, so they won't have an impact on your day-to-day life. 
Removable:The aligners are removable. That means you can continue doing all the things you normally would, from brushing and flossing to eating whatever you like. 
Comfort:Invisalign aligners are crafted from smooth, comfortable plastic that is free of BPA, BPS, latex, and gluten. 
Effective:Invisalign has been proven effective in clinical research and in orthodontic and dental practices nationwide. 
Fast: In most cases, treatment takes approximately a year.
Invisalign treatment process
The Invisalign process starts with our dentist in Mesa, AZ examining your teeth to make sure you're a good candidate for Invisalign. Next, we will take x-rays, pictures, and impressions of your teeth, which Invisalign will use to create a digital 3-D image of your teeth.
This 3-D model will be used to create your customized aligners.
You'll receive a series of aligners, which you'll wear for 20 to 22 hours every day. Each aligner will make slight adjustments to your teeth, so you'll only have to come into our office every four to six weeks.
Invisalign versus Braces
Invisalign aligners are often preferred by patients due to their invisibility. However, Invisalign and braces offer very similar results. Invisalign aligners are custom-made for each patient. The aligner trays gradually shift teeth into the desired position. However, braces also use gradual force to move teeth. Both treatments use a series of aligners to reposition teeth.
Is Invisalign right for you?
Invisalign is best suited for adults who don't have severe alignment issues. Invisalign patients who don't wear their aligners as directed and who don't have orthodontic emergencies may experience longer treatment times.
Please schedule an appointment online or call us at (480) 838-8558 to have a consultation with Dr. Christopher Payne, and we will be happy to help.