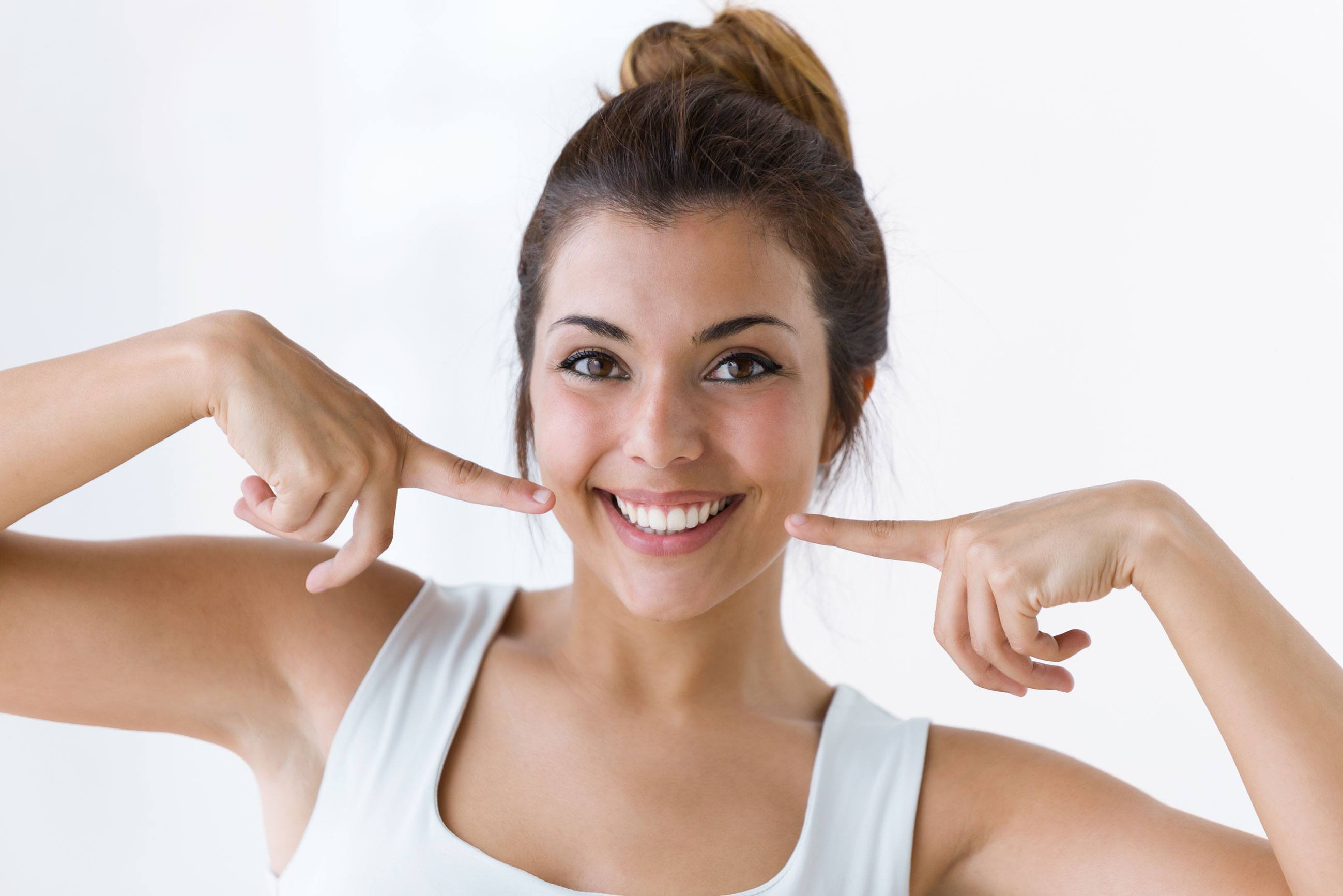 Porcelain veneers are thin shells of ceramic material or resin that bond directly to the front surfaces of the teeth. They are an ideal choice for improving your smile and have become increasingly popular due to their simplicity and versatility.
When in place, porcelain veneers create a natural-looking aesthetic that can improve the appearance of teeth that are misaligned, chipped, discolored, or gapped.
Benefits of porcelain veneers
Stain-resistant
Fills small gaps between adjacent teeth
Help fix small chips and cracks in your teeth.
Conceal slightly crooked teeth
Veneers are a less intrusive solution to fixing chipped teeth.
Correct the appearance of misshapen teeth.
It can be used for minor tooth reshaping.
Conceal tooth discoloration.
A durable and long-lasting solution to rejuvenate a smile.
How is a porcelain veneer prepared?
Porcelain veneer preparation
To prepare for a veneer, the patient's teeth need to be shaped by the dentist by removing a small amount of enamel from the surface of the tooth so the veneer can be bonded on top. Once your teeth are prepared, an impression of your teeth is taken and is send to a dental lab where your veneer is made.
Porcelain veneer application
During a porcelain veneer procedure, the dentist in Mesa, AZ will first prepare the teeth by removing a small amount of enamel from the surface. Then, they will take a mold of the teeth so the veneers can be fabricated in a dental laboratory. Lastly, the dentist will attach temporary veneers to the teeth to protect them while permanent veneers are created.
Porcelain veneer placement
Once the patient returns to our office for the next appointment, the permanent veneers are placed.
How do porcelain veneers work?
Veneers can conceal a number of dental flaws, including chips, cracks, stains, and gaps. The thin, shell-like material fits over the front of the tooth, hiding flaws from view. The material can also be shaped into the ideal form and color.
Are there different types of Veneers?
There are two main types of  veneers, depending on your specific needs:
Composite veneers: They are made from a plastic resin that is bonded directly to the teeth.
Porcelain veneers: They are made from a dental-grade ceramic that is shaped and bonded to the teeth.
Are Porcelain veneers permanent?
Porcelain veneers are quite durable. They can last for many years or decades, depending on how you take care of them. However, you'll want to avoid situations where you might accidentally chip or crack your Porcelain veneers. Avoid chewing on hard foods, such as ice or hard candy, and don't use your teeth as tools.
Please schedule an appointment online or call us at (480) 838-8558 to have a consultation with Dr. Christopher Payne, and we will be happy to help.